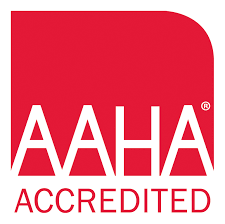 Veterinary excellence is important to the team at Venice Pines Veterinary Clinic, and we want to show you just how much it means to us.
We are an AAHA accredited animal hospital that submits voluntarily to inspections conducted by AAHA, or the American Animal Hospital Association.
We invite you to watch the video below to learn more about what it means to have the unique distinction of AAHA accreditation and see how it affects you and your pet.